Kailan Posted on March 03 2018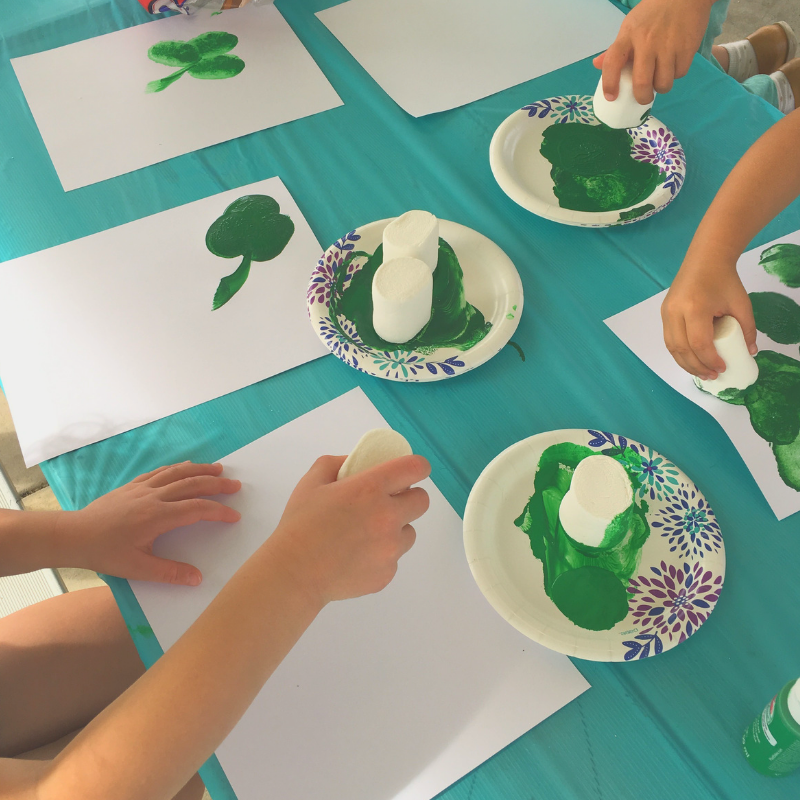 Get a group of friends together for some St. Patrick's Day themed food and fun! Everyone who comes will bring the supplies for one activity or snack (see my sign up sheet below).  Then you will have several fun crafts and yummy food for a few hours of play.  (I'm a believer that play dates are just as important for parents as they are for kids!) 
1. Invite friends and pick a date that works best for the majority.
(It seems it is always impossible to coordinate all nap times or after school activities, but try your best).  Actually having it on St. Patrick's Day would be ideal, but this year that didn't work out for me.  So we are having ours March 12 (the week before totally counts).
2. Decide on a location.
Here in California, it's usually nice enough to meet up at a park.  But if you are somewhere where it's too cold for outdoors, you could still do this at a house.
3. Send out the sign up sheet!
I have put together a sign up sheet with a list of 6 different activities and 6 snacks!  You are welcome to use it to organize your play date with your group of friends! The activities would work for toddlers, pre-schoolers, and young elementary aged children.  The amount of parent participation would just vary!  And don't worry - you don't need 12 people to make this happen.  That is just so you have plenty of options to choose from!  If just 2 people come - one snack and one activity, you will have a great time!  Of course, my list is not the end all, be all.  Add different crafts or snacks to it if you wish!
Just make sure to make a copy of the document (File > Make a Copy) for your personal use, or you may end up planning a play date with people all over the country!
Also, make you sure you click the blue share button in the top right corner of your new document.  Otherwise, other people won't be able to see it.  Then click Get Shareable Link in the top right of the pop up box and set it to "Anyone with this link can edit".  Everyone will be able to type into it from a computer, but they will need the app to type in it from a phone.
Copy and paste the link in an email to send to all your friends.
Cheers to spending time with friends and screen-free activities!